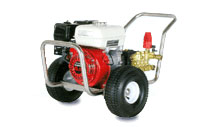 We offer
COVID-19 Cleaning

Level 3 Cleaning

Level 4 Cleaning

H1N1 Flu Cleaning

Paper

Plastic
Soaps
and other Janitorial supplies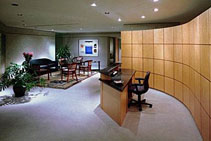 Daily Office Cleaning - Window Cleaning - Carpet Cleaning Maintenance - Hard Floors Maintenance, including Vinyls & Terrazzo - Blind Cleaning - Kitchen Deep Cleaning of Restroom Fixtures - Strip and Waxing of Floors - Supply Hand Towels, Toilet Tissue, Air Fresheners and Hand Soap
Commercial Cleaning
Fully insured and Bonded
Ask for COVID-19 Level 3 and Level 4 Cleaning Services
Businesses know that the cleanliness of their building is a reflection of their own commitment to quality and professionalism. The success of our company depends on our ability to make our client workplaces clean and healthy environments. In and Out is committed to providing not only a clean looking building but also a healthy safe environment. Part of our daily cleaning program is to sanitize and disinfect a facility's frequently used areas and workstations.
Contagious influenza (the flu) and the common cold virus, is spread through contact with other infected people by touching contaminated objects such as desks, doorknobs, light switches, telephones and computers to name a few. Some viruses can even live two or more hours on such surfaces.
Because hand-to-hand contact is the number one cause of spreading viruses a recent survey by the Society of Microbiology found that up to 30% of people do not wash their hands after using the bathroom. Thus it is up to cleaning professionals to reduce these everyday hazards through cleaning.
Controlling outbreaks of sickness is more than a health issue, it is also a financial one. Employee sickness results in absenteeism, decreased productivity and increased health care expenses. All of which could be controlled through proper cleaning protocols.
Our clients want a janitorial service that not only does good work but one that is also honest, reliable, and responsive. They want a service that does superior work at affordable rates. We are committed to fulfilling our client's needs.
If you are a building owner and need your common areas cleaned on a weekly, bi-weekly, or, monthly basis, we are the company to call. From your smallest cleaning request to full maintenance cleaning, we will give you our professional and most courteous service. If you are dissatisfied with your current cleaning service or are looking for a company that cares, give us a call at
540-805-0594.
Get a FREE estimate today!
We are pleased to announce our newest service areas in Maryland including:
Rockville, Gaithersburg, Frederick, Hagerstown, Glen Burine, Annapolis, Waldorf, Baltimore, Silver Springs, Laurel, College Park, and Clinton.