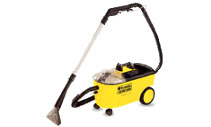 Commercial Cleaning:
Full service cleaning
Detail Cleaning
Stripping and Waxing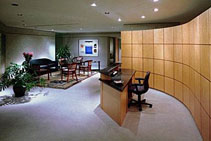 Daily Office Cleaning - Window Cleaning - Carpet Cleaning Maintenance - Hard Floors Maintenance, including Vinyls & Terrazzo - Blind Cleaning - Kitchen Deep Cleaning of Restroom Fixtures - Strip and Waxing of Floors - Supply Hand Towels, Toilet Tissue, Air Fresheners and Hand Soap
Commercial and Residential
In and Out TBM
In and Out Total Building Maintenance specializes in commercial accounts. If you are a building owner and need your common areas cleaned on a weekly, bi-weekly, or, monthly basis, we are the company to call. From your smallest cleaning request to full maintenance cleaning, we will give you our professional and most courteous service.
If you are dissatisfied with your current cleaning service or are looking for a company that cares, give us a call.
Commerical cleaning for accounts like Wachvoiva Bank, BB&T Bank, Capital One Bank, AT&T and many other independant acccounts. We cover a large portion of the State of Virginia along with a small amount of Maryland.
We provide service like carpet cleaning, pressure washing, window cleaning, Strip and waxing, Anit Bacterial fogging, along with our normal janitoral service.
In and Out Total Building Maintenance serves:
Northern Virginia as well as Fredericksburg, Winchester, Charlottsville, Virginia Beach, Richmond, Harrisonburg, Front Royal, Warrenton, Fairfax, Alexandria, Williamsburg, Yorktown, Prince William County, Loudoun County, Fauquier County, Stafford County, Spotsylvania County and Maryland.