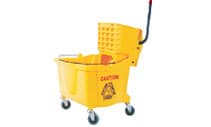 Daily Office Cleaning - Window Cleaning - Carpet Cleaning Maintenance - Hard Floors Maintenance, including Vinyls & Terrazzo - Blind Cleaning - Kitchen Deep Cleaning of Restroom Fixtures - Strip and Waxing of Floors - Supply Hand Towels, Toilet Tissue, Air Fresheners and Hand Soap
If you are a building owner and need your common areas cleaned on a weekly, bi-weekly, or, monthly basis, we are the company to call. From your smallest cleaning request to full maintenance cleaning, we will give you our professional and most courteous service. If you are dissatisfied with your current cleaning service or are looking for a company that cares, give us a call at 540-805-0594.
Deep clean
Office & workplace cleaning
Standard cleaning
All Commercial Cleaning
Blind Cleaning
Builders Cleaning
Building Maintenance Cleaning
Carpet Cleaning, Pressure Washing
Cleaning Commercial Cleaning
Commerical Cleaning
Contract Cleaning
Covid-19 Cleaning
Daily Cleaning
Detail Cleaning
Full Service Cleaning
Hard Floor Cleaning
Hard Floors Maintenance
Janitorial Services
Laundry Service
Specialized Cleaning Services
Stripping And Waxing
Waste Management
Our clients want a commercial cleaning service that not only does good work but one that is also honest, reliable, and responsive. They want a service that does superior work at affordable rates. We are committed to fulfilling our client's needs.
We specialize in commercial accounts.

-Free estimate
-Punctual and Reliable
-We Care about your business
Get a quote today!
We are pleased to announce our newest service areas in Maryland including:
Rockville, Gaithersburg, Frederick, Hagerstown, Glen Burine, Annapolis, Waldorf, Baltimore, Silver Springs, Laurel, College Park, and Clinton.
Commercial Cleaning
In and Out Total Building Maintenance is a commercial cleaning services company. We specialize in Covid-19 Cleaning Services.